Hudson Valley Heat Pump Installation Services
Energy-Efficient Solutions for Every Aspect of Your Home
If you want to take your home's energy efficiency to the next level, updating your HVAC system should be at the top of the list. These systems are infamous for being one of the biggest energy users in virtually any building of any size. Instead of sacrificing comfort in your own home, consider updating to a heat pump! Options like these are both highly efficient and effective, allowing you to enjoy the results while knowing that you are doing all you can to minimize energy consumption.
If you are interested in learning more about our Hudson Valley heat pump installation services, contact us today. We can help you find the right solution for your needs!
How Heat Pumps Function
One of the most exciting parts of a heat pump is that it is actually a two-in-one mechanism and provides both heating and cooling. At its most basic levels, a heat pump moves heat from one place to another. When it is cold outside, it takes ambient heat from the air – which is always there, even if it does not always feel like it – and pulls that warmth inside to heat up the building. When the weather is warmer, it pulls heat out of the air inside the home and pumps it outside, leaving the interior cool and comfortable. Because the system is never actually generating heat or cold, just moving it around, it requires far less energy to operate.
There are several benefits to systems like these, such as:
The simplicity of a single system to control your home comfort
Improved efficiency over nearly any other traditional heating or cooling method
Increased lifespan compared to traditional systems
Highly targeted comfort solutions, in the case of mini-split systems
Do Heat Pumps Use A Lot of Electricity?
When comparing heat pumps to traditional forms of heating, they do not consume a lot of electricity. While running a heat pump everyday may increase your electricity bill slightly, it will drastically reduce your heating bill. Heating a home with a heat pump costs about half of what it would cost to heat your home with traditional fossil fuels.
LGRED: Reliable to Extreme Degrees
At Lighthouse Solar, we are proud to be contractors who are authorized to install heat pumps equipped with LGRED heating technology. This industry-leading system offers highly efficient heating comfort that can work continuously even when outdoor temperatures dip as low as -13F. Given the extreme temperatures that we can often expect in our area, this technology is an exciting development that we are eager to share with our customers. More and more, we are able to put an end to the notion that achieving energy efficiency requires great sacrifice.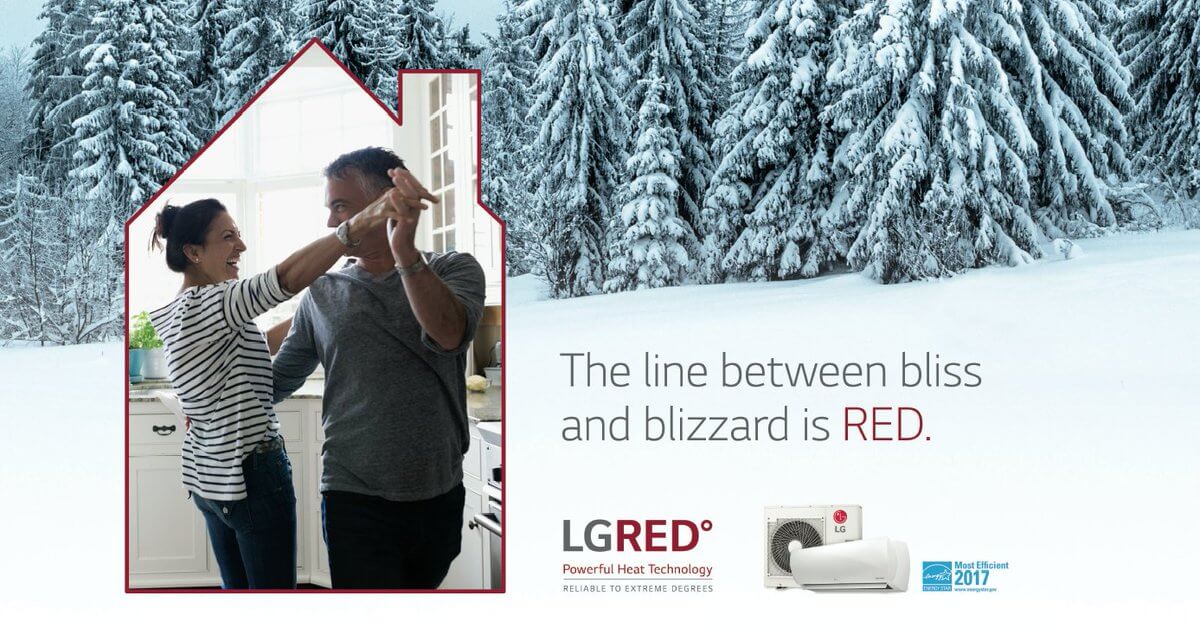 Your Total Home Energy Partner
Home is more than a place where you keep your stuff. Our team here at Lighthouse Solar is eager to work with you and help you invest in a sanctuary that will stand the test of time. Whether your current HVAC system has broken down, or you are simply looking for a way to make your property's energy efficiency even better, our heat pump installation specialists in Hudson Valley are here to help.
Schedule a free consultation for a Hudson Valley heat pump installation, by calling us at (845) 251-2012 today!
Customer Reviews
See What They Have to Say About Us
"We moved to Vermont about a year ago, and lately, we have been thinking about installing panels on our home. I've been talking to neighbors about who installed their panels, and their experience with the companies that did the work. In doing so I&rsq"

"Energetic, professional, and great to work with in every way."

- Rebecca E

"They were a joy to deal with."

- Jacinta B